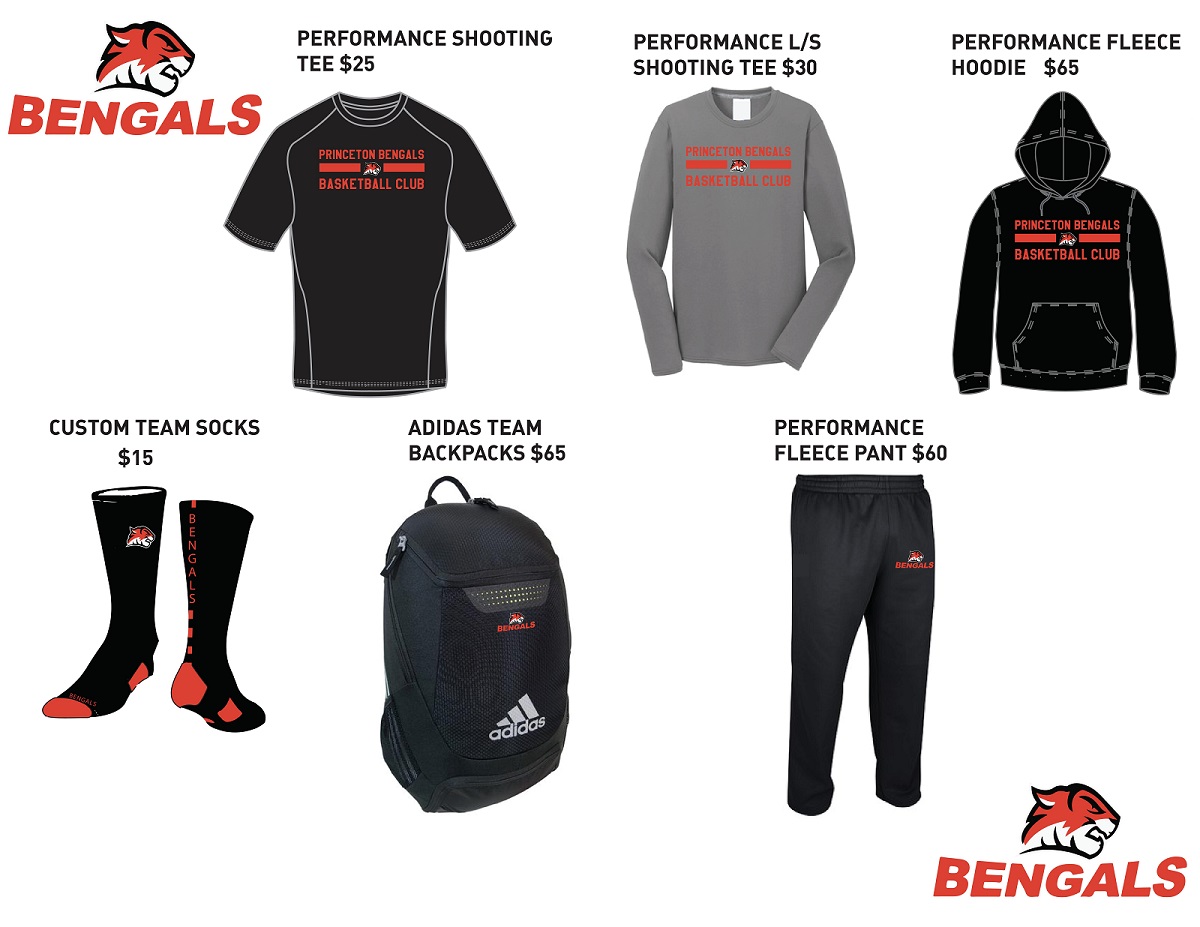 THE PRINCETON BENGALS STORE IS OPEN!
Stay cool when things get heated and take command of your style with our custom Princeton Bengals gear. Orders will take three weeks to process.
Be sure to visit our storefront and get your gear while supplies last!
When placing your order, use your billing address for payment, but the corporate office for Princeton Bengals for shipping. Thank you!
ITEMS ARE AVAILABLE THROUGH APRIL 30th.